Confluences River Expeditions partners with Aerie Backcountry Medicine to host Wilderness First Responder Recertification courses at Alzar School's campus in Cascade, Idaho.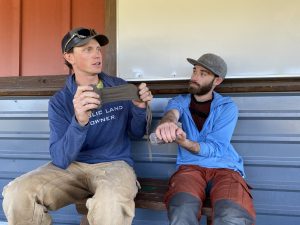 This 16-hour course is for participants who have previously completed a wilderness first responder course and are looking to recertify to maintain their skills and certification. Aerie's nationally recognized WFR recertification courses address injury and illness prevention, patient assessment, long-term patient management, improvised splint and litter construction, and environmental emergencies while stressing the thought processes unique to caring for patients in remote environments. The instructors are professional care providers with many years of outdoor leadership experience. Students may also receive adult CPR certification by joining an optional session the evening before this two-day course.
Dates & Rates
$275 / Student
May 6-7, 2023
June 10-11, 2023
For more information or to register give us a call anytime.